Nigeria's oil and gas giant, Techno Oil has announced its intention to partner with small businesses across the country in its effort to distribute gas cylinders to households in the country.
The announcement comes days after the official launch of Techno Oil's Liquefied Petroleum Gas (LPG) production plant in Lagos. The new plant is capable of producing 5 million LPG cylinders annually.
Several small businesses have already started expressing interest in the distribution partnership which would help deepen the adoption of LPG cylinders in the country. The Executive Vice President of Techno Oil, Nkechi Obi said the new LPG production factory will produce enough cylinders to meet nationwide consumption. This, she said, will cut down the need for the importation of cylinders.
Obi added that the factory's output will not only cut down forex spendings, but it will also ensure that the country gains from exporting to other countries.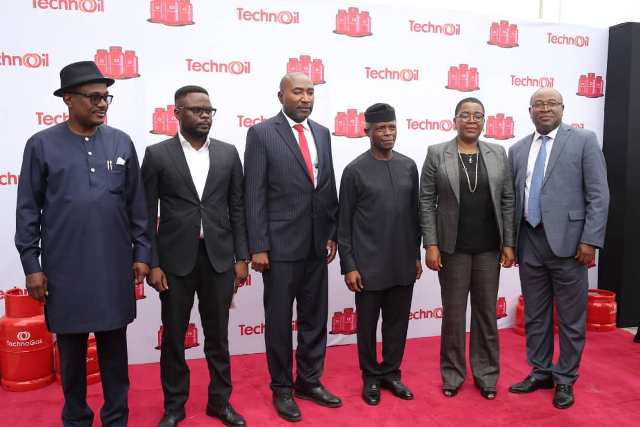 "Our new plant has an annual production capacity of 5 million cylinders of various kinds of sizes," Nkechi Obi said.
"At full production capacity and at that number every year, we will be able to address the issue of why many households still haven't adopted LPG cylinders due to the cost and availability. To achieve this, we need more people to help with distribution because, in four months, this plant will have produced one million cylinders of all sizes."
Meanwhile, the federal government has commended Techno Oil's contribution to the National LPG Expansion Programme. Vice President Yemi Osinbajo made the commendation during his speech at the launch of Techno Oil's LPG production factory.
Osinbajo said the newfactory will benefit the Nigerian economy, adding that the government will support the company in its bid to distribute LPG cylinders nationwide.
"Techno Oil's investment auspiciously converges with our administration's efforts to speedily diversify our economy, through domestic and indigenous solutions, The visionaries and management of Techno Oil deserve our hearty commendation for making this substantial investment in the development of the gas sector. The Federal Government will continue to work with Techno Oil Group to ensure that the company succeeds in this noble venture.". he stated
Source; bellanaija.com